Categories:
Other Brands
Eniko Mihalik is a vision of pure elegance on the September 2017 cover of ELLE Serbia. Photographed by Greg Swales, the blonde beauty wears a windowpane print shirt and grey skirt from Monse. In the accompanying spread, Eniko wears sophisticated styles from the fall collections. Stylist Arnold Milfort dresses the Hungarian beauty in fashion from Dolce & Gabbana, 3.1 Phillip Lim, Michael Kors and more.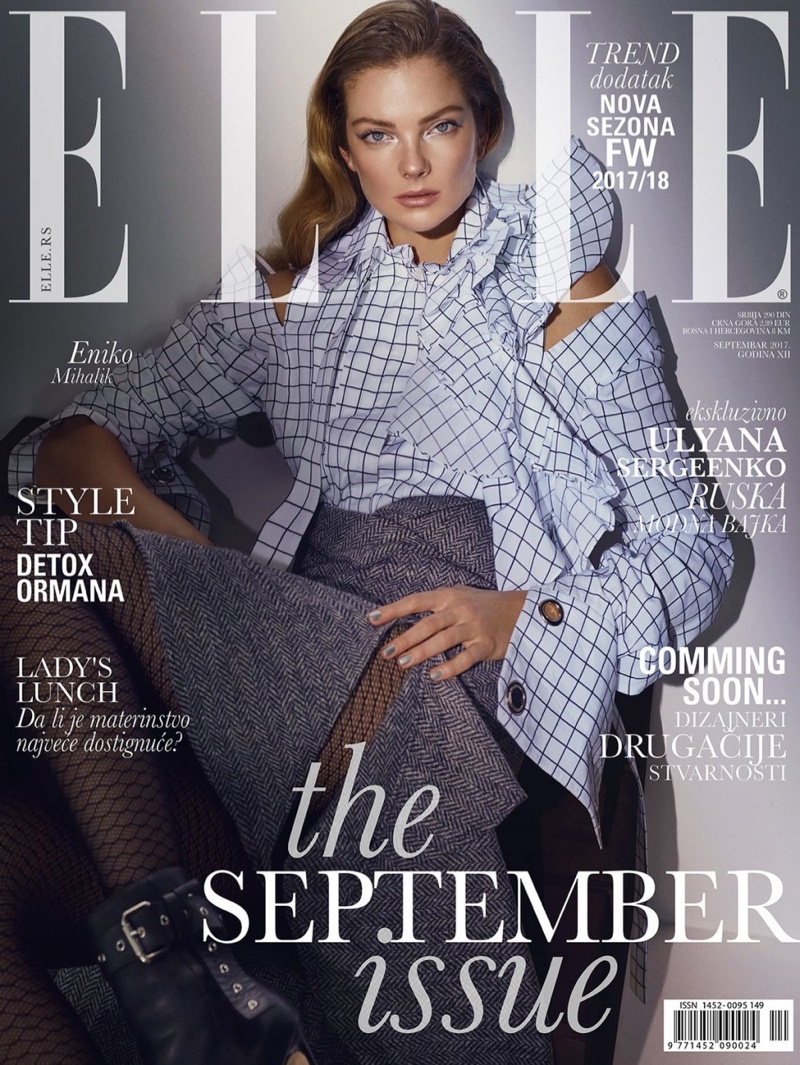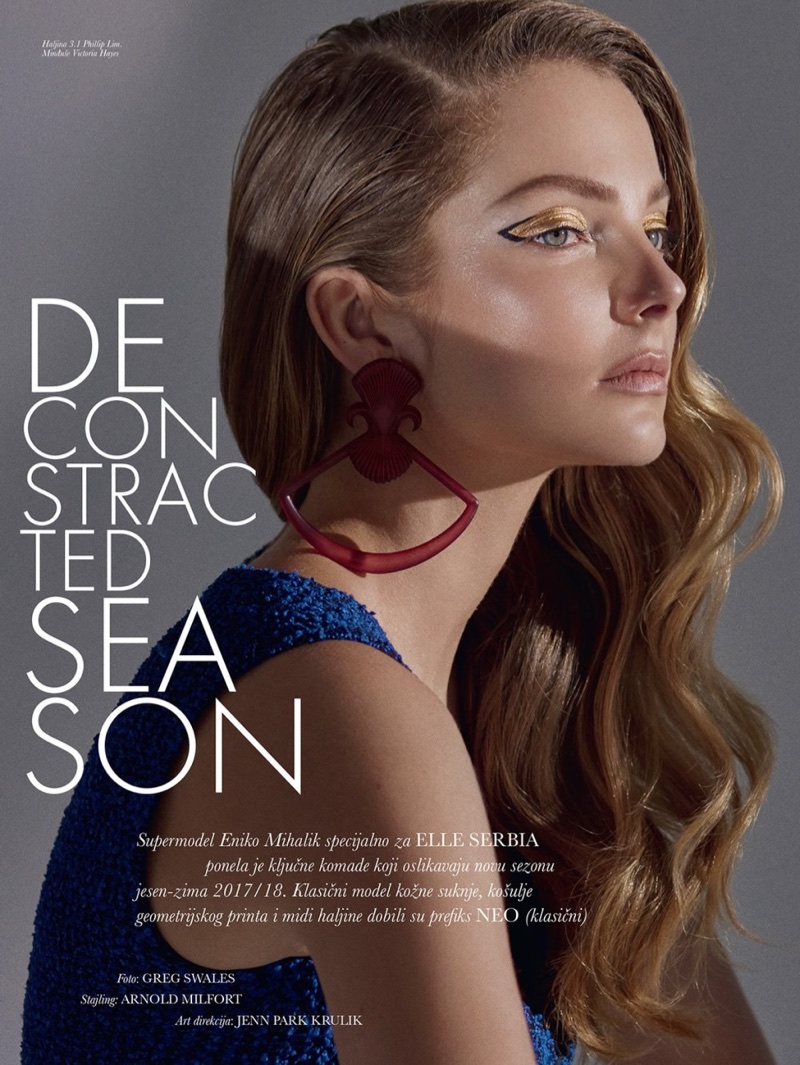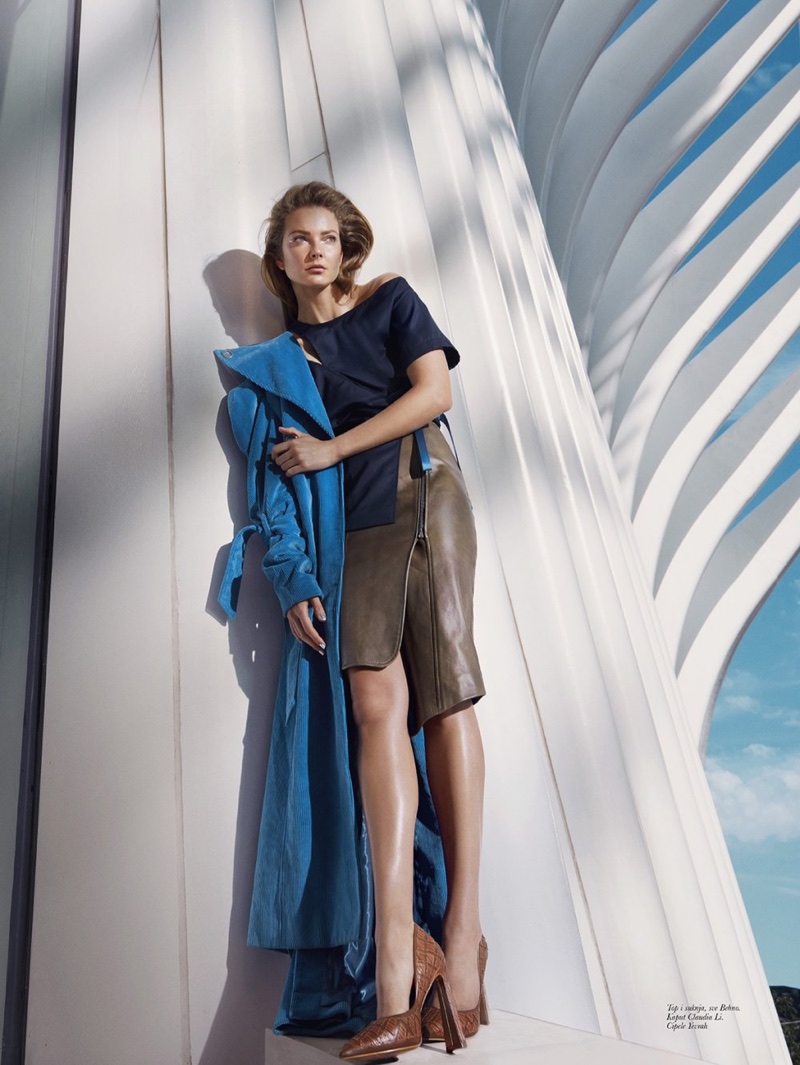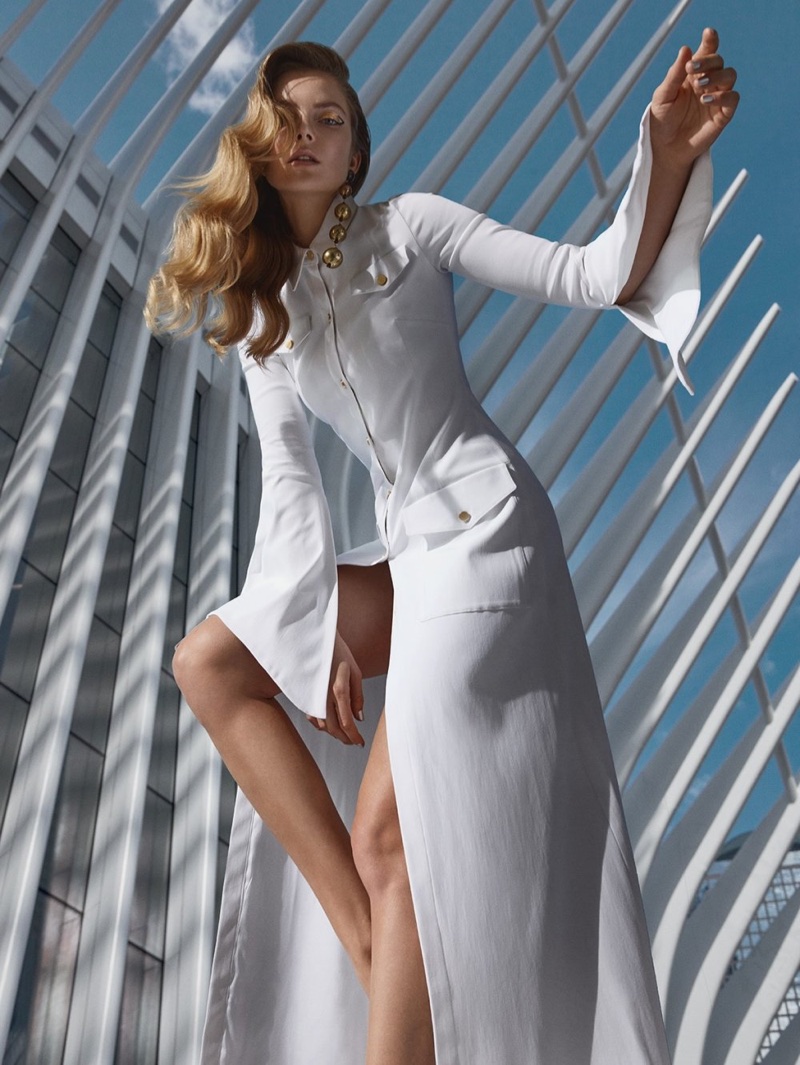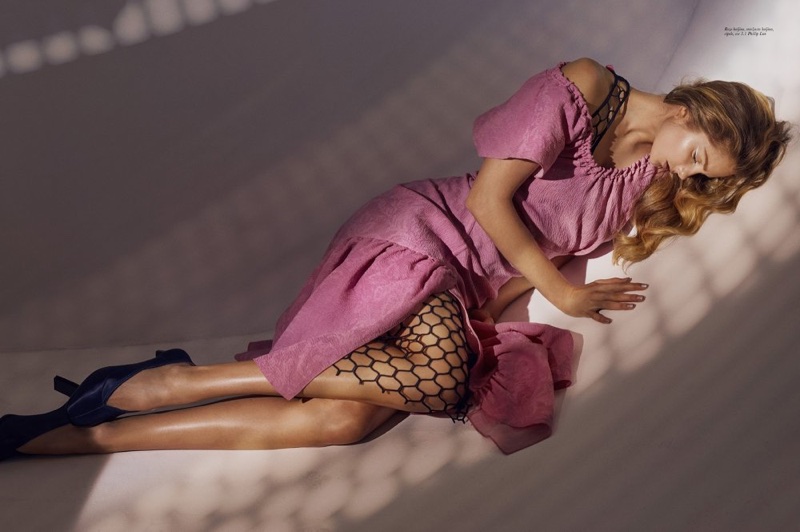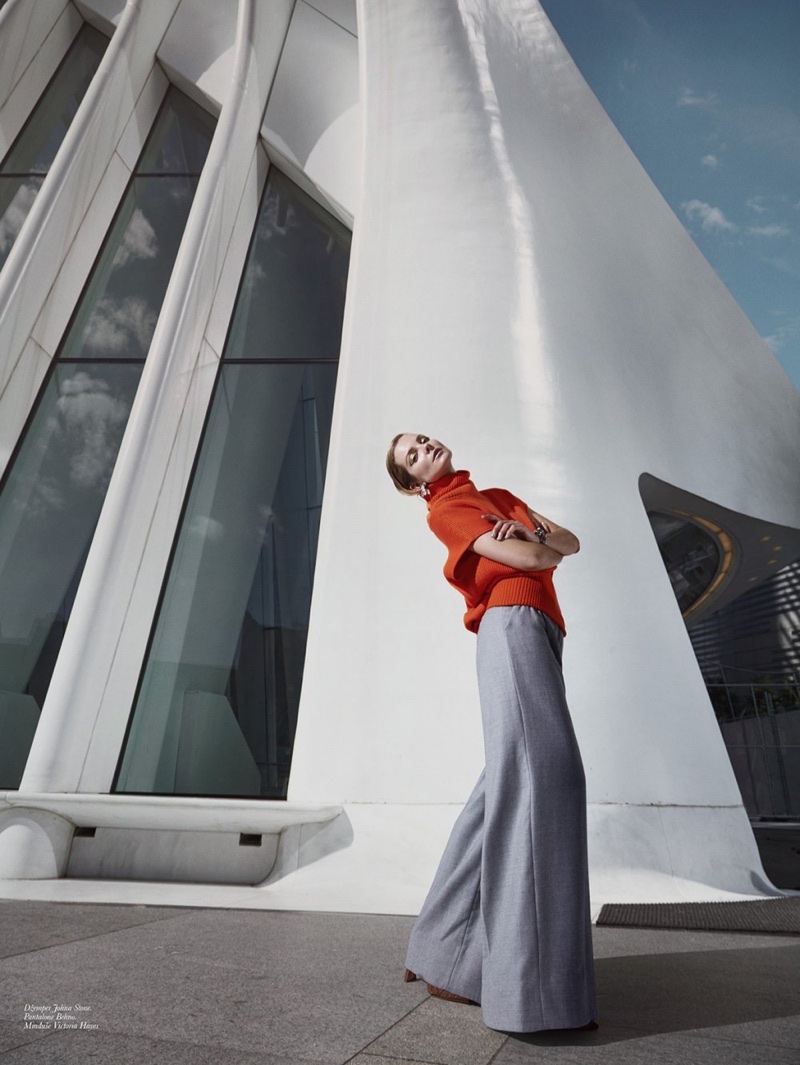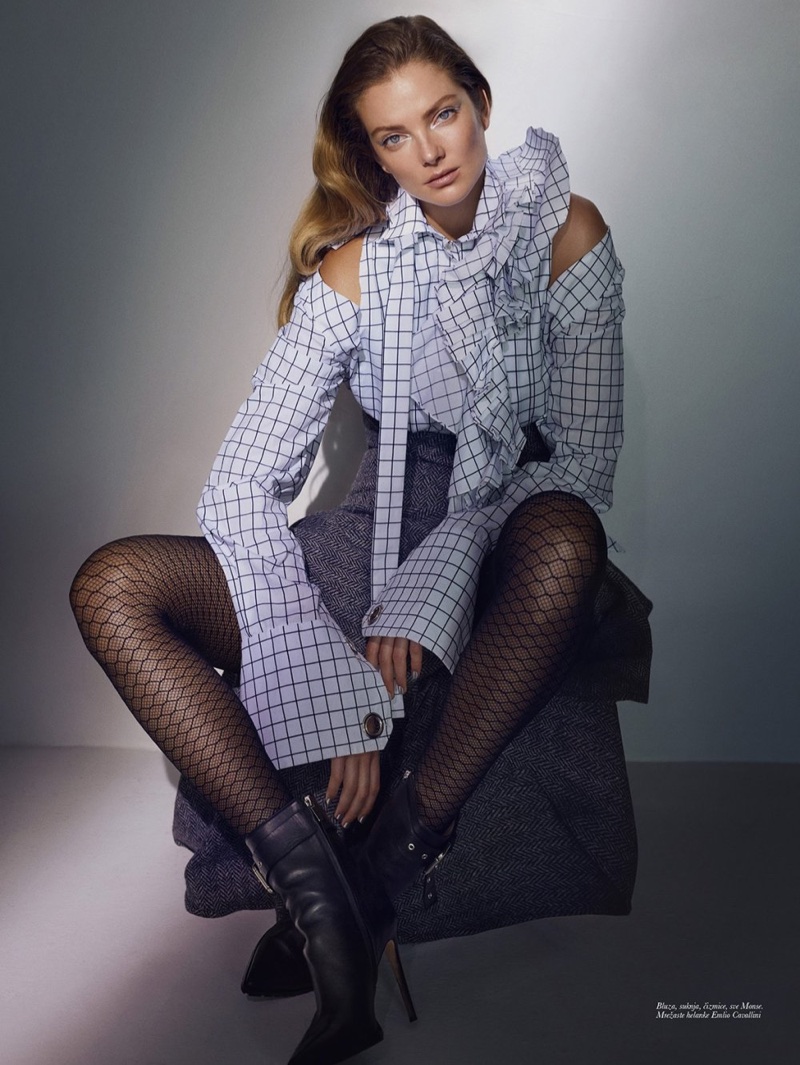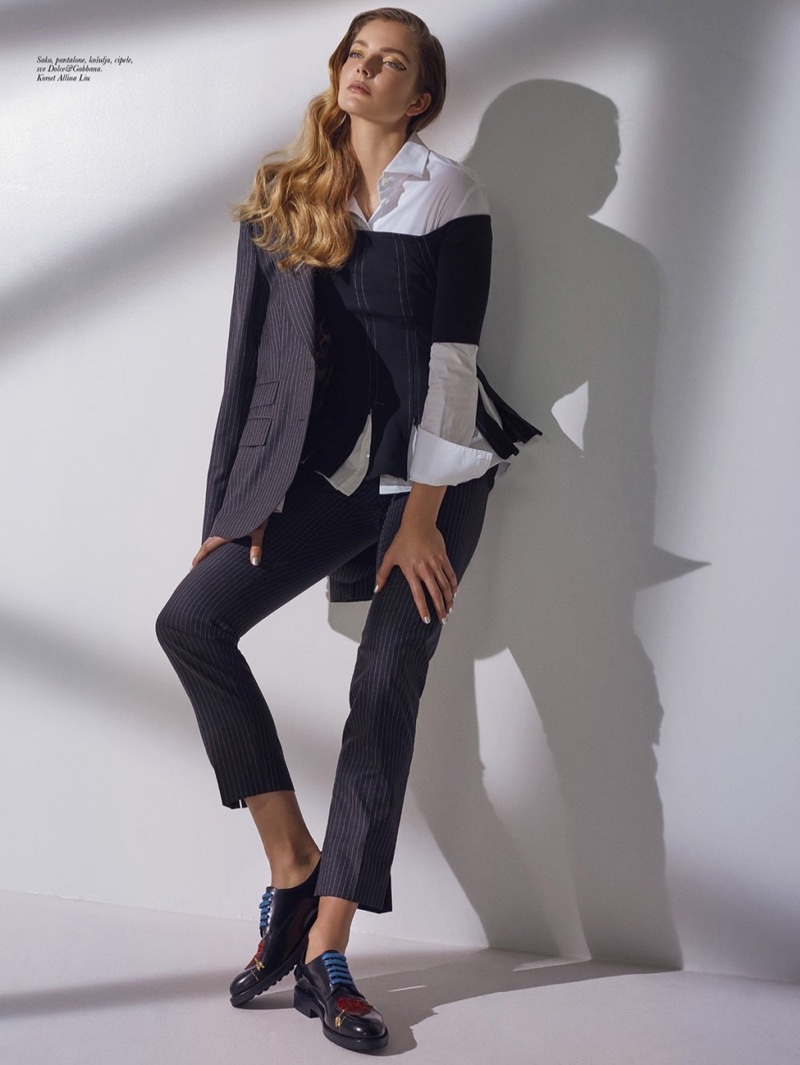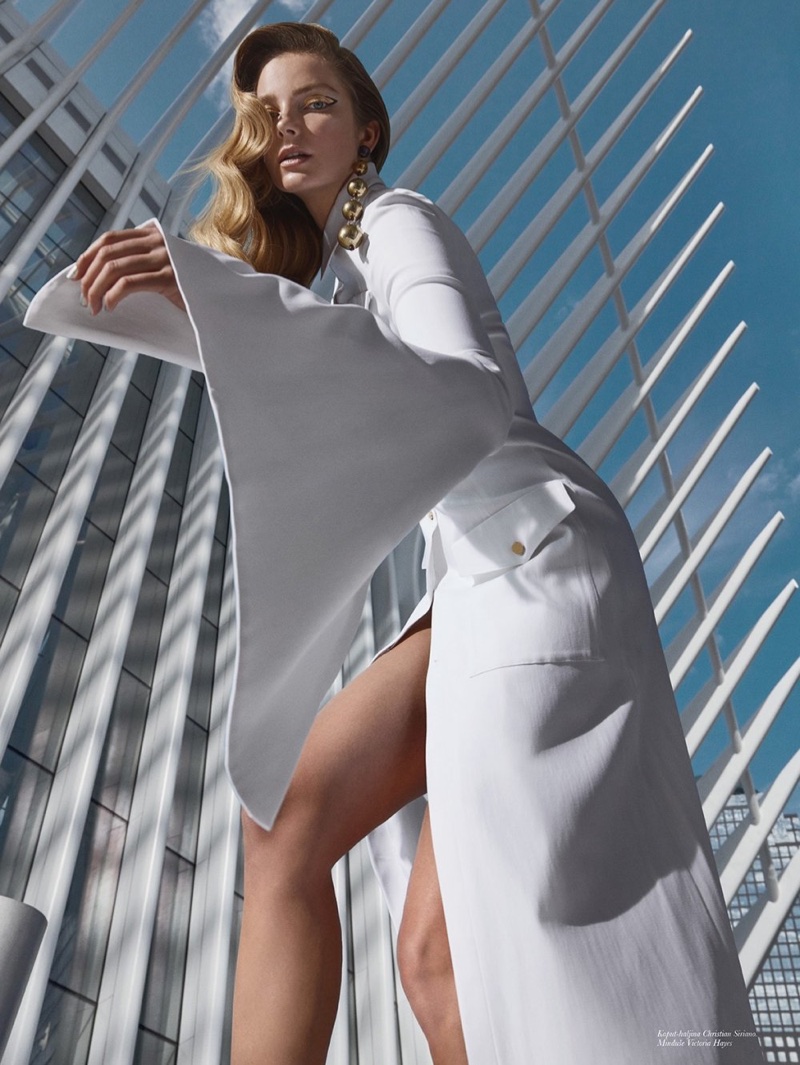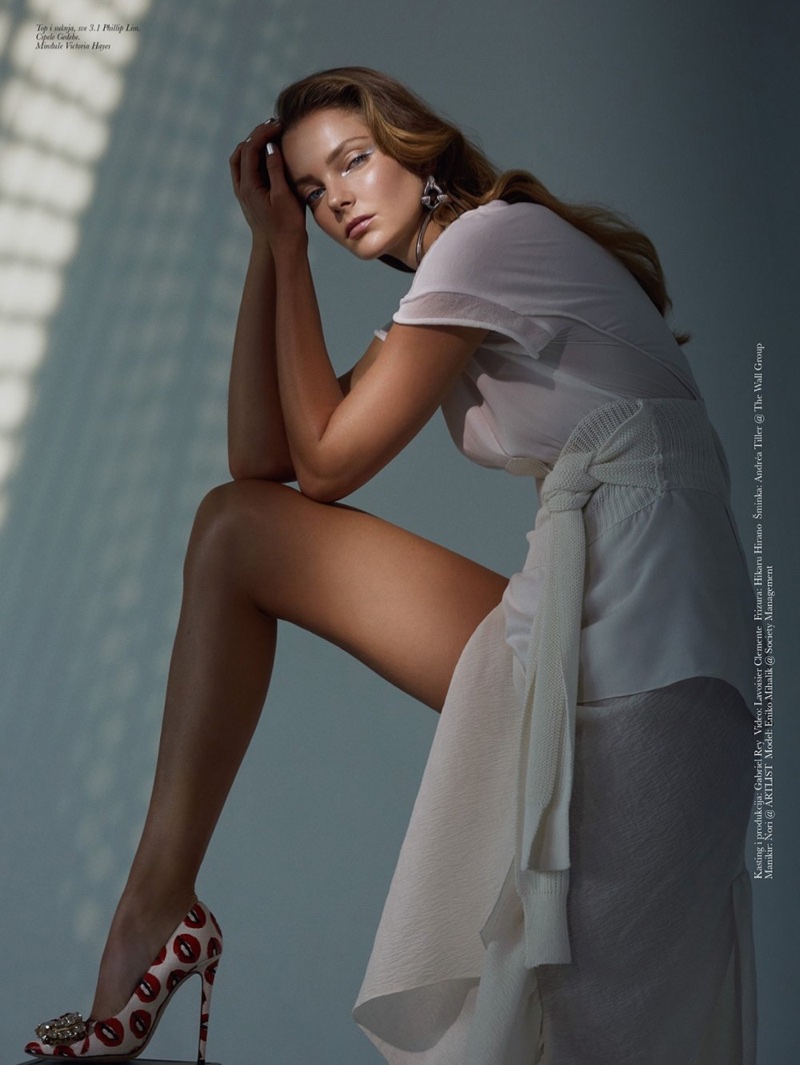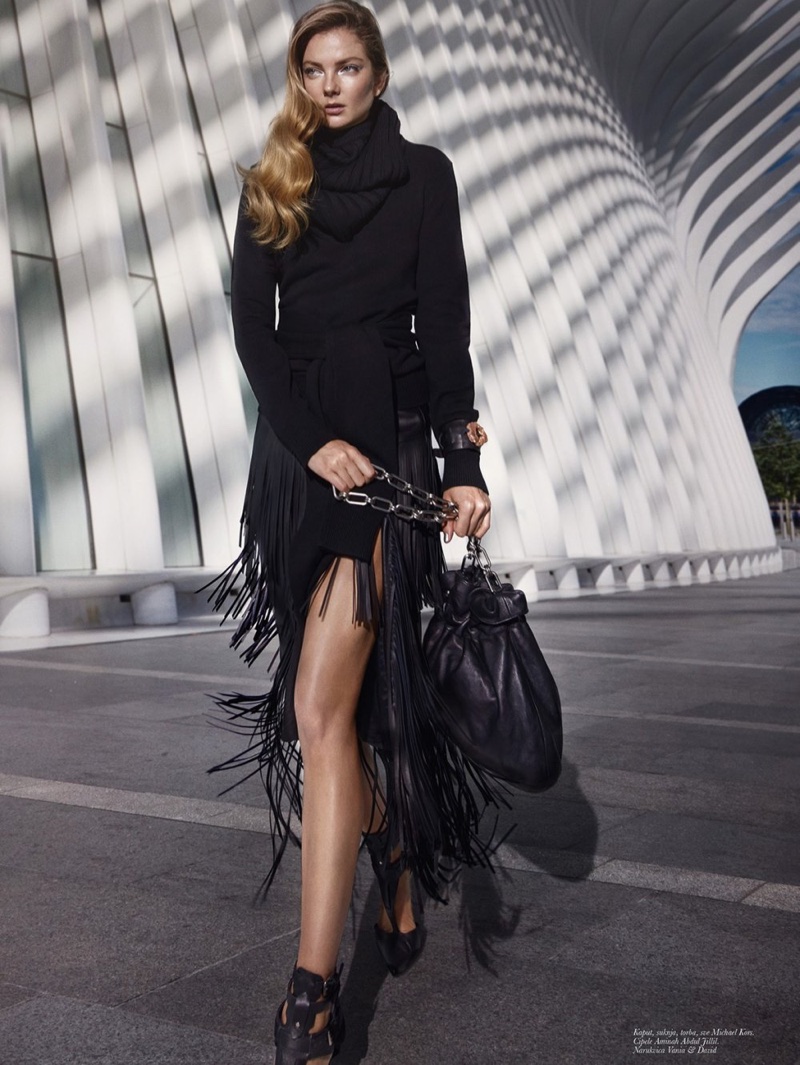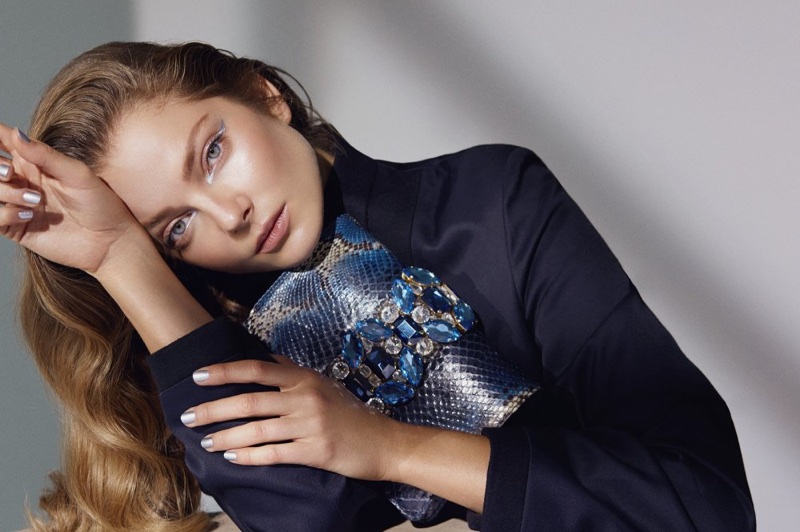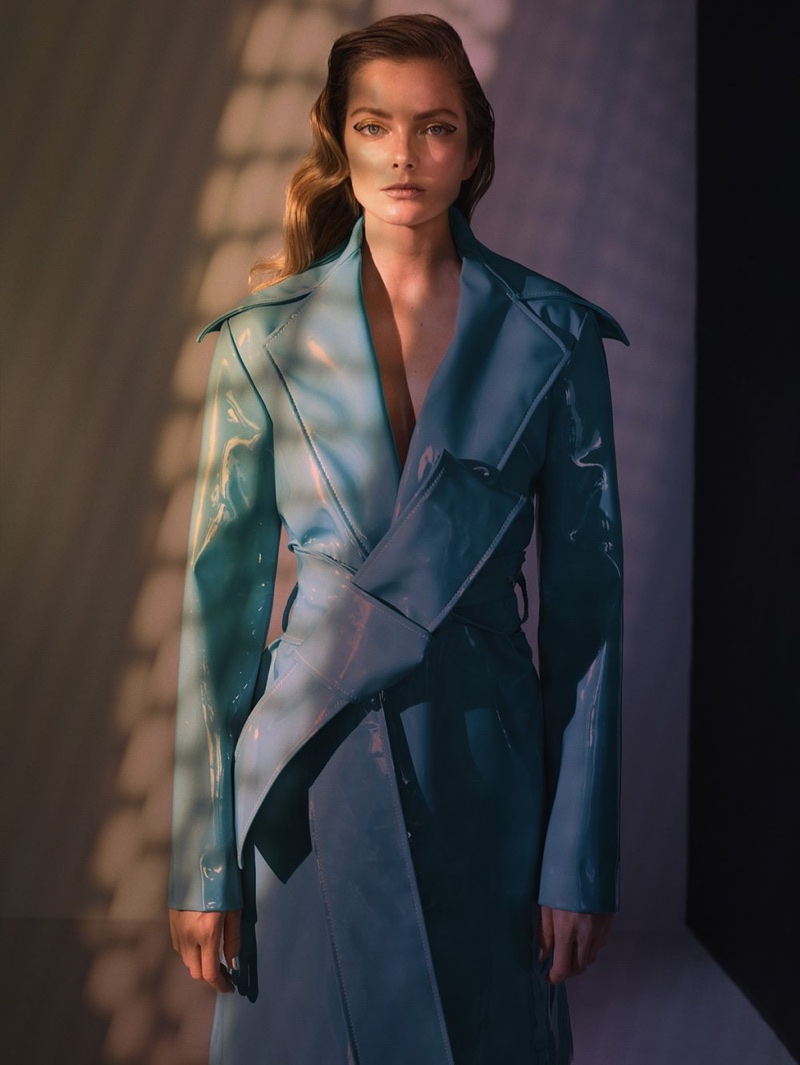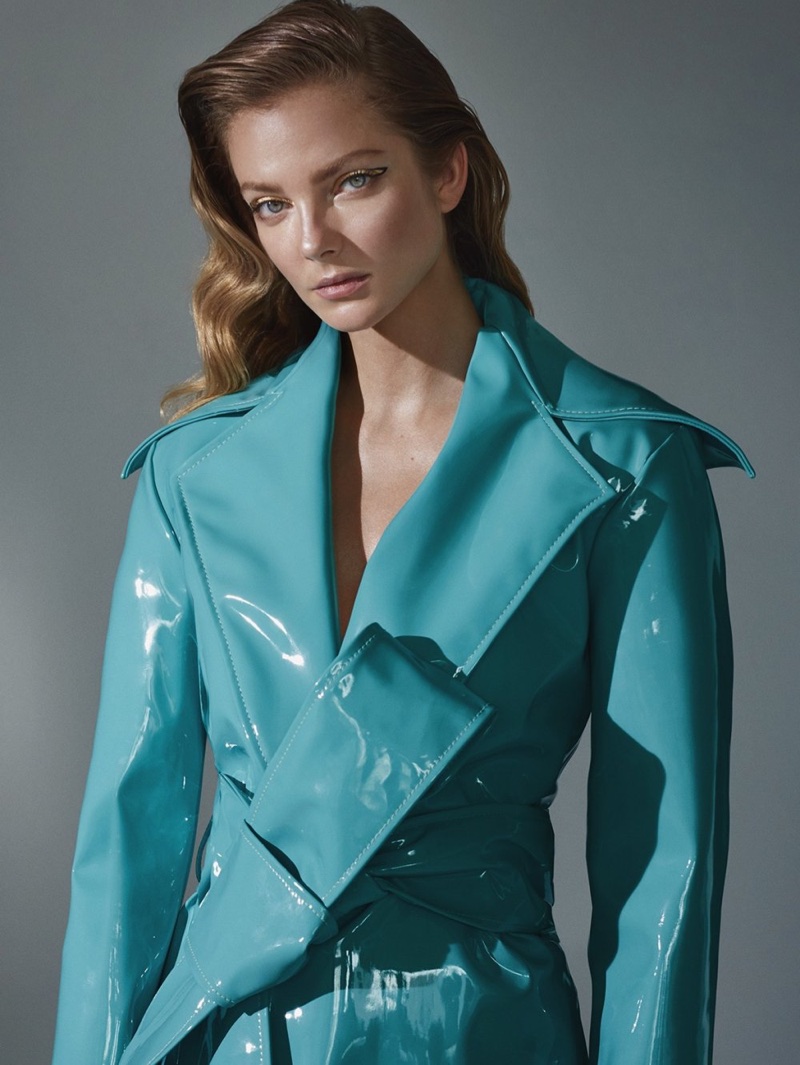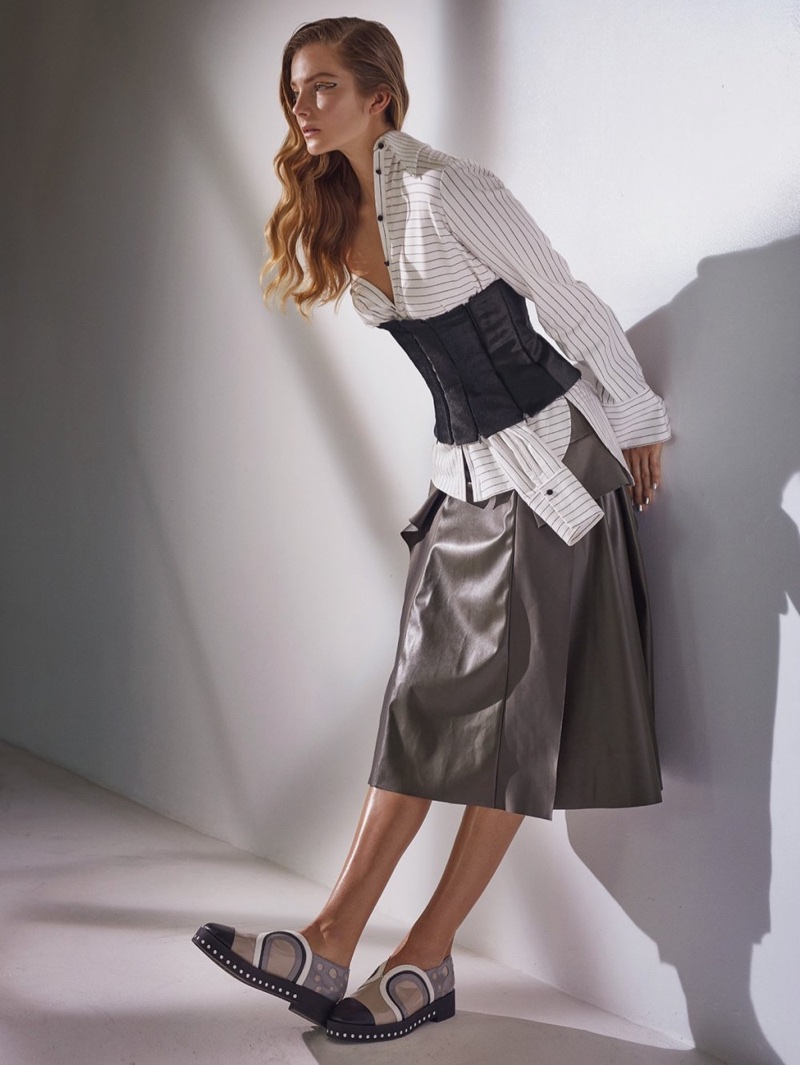 comnum(0) tbcount(0) tbcount(14)
Categories:
Other Brands
Maartje Verhoef embraces fall fashions for the September 2017 issue of Harper's Bazaar US. Photographed by Camilla Akrans, the blonde beauty poses in red and white styles with a French flair. Stylist Tom van Dorpe selects a mix of outerwear, cardigans and berets for Maartje to wear. The Dutch model shines in the designs of Chanel, Burberry, Fendi and more.
comnum(0) tbcount(0) tbcount(28)
Categories:
Other Brands
IMAGE: HERMÈS
If you're in the market for a card holder that makes all the right first impressions, look no further than Hermès' Diabolo for that perfect pedigree. Measuring approximately 10 cm by 6 cm (or just the size for credit or name cards), it's the one you whip out at that important business meeting or the one you use to keep your Centuarian safe. The choice is yours really.
Priced at SGD620 a piece in Singapore, the Diabolo comes in a variety of Hermès leathers like Epsom calfskin and Mysore goatskin in many different colours (you can even get the one in Noir just to match the aforementioned Centuarian), here comes the bad news. Because of its sleek thin design, you can only store up to 2 credit cards in each Diabolo, or up to 8 name cards, depending on the thickness of each card. But since we're all about making that good first impression, it shouldn't really matter, right?
comnum(0) tbcount(0) tbcount(27)
Categories:
Other Brands
Anja Rubik suits up on the August 24th, 2017 cover of The Edit from Net-a-Porter. Lensed by Boo George, the Polish beauty wears a boxy Balenciaga coat with pumps also from the label. In the accompanying spread, Anja looks ready to get to work in business-ready designs from the fall collections. Stylist Aurelia Donaldson dresses the blonde in pieces from brands like Calvin Klein, Isabel Marant and Theory.
comnum(0) tbcount(0) tbcount(25)
Categories:
Other Brands
A: SUNGLASSES, SGD650, B: LACED-UP STRAP YOU, SGD1370, C: SILK TWILLY, SGD240, D: WOOL SCARF WITH SHEARLING, POA, E: FRUITS CHARM, SGD1020, F: ZIP AROUND WALLET, SGD790, G: LOVE IPHONE7PLUS CASE, SGD580 | IMAGE: @WALNUTCRUST FOR BAGAHOLICBOY
One of the questions I always get, sometimes 4 or 5 times in a month, always relates to the perfect work bag. Something that's not too expensive nor showy, something that's not too big or too small, but yet has to be trendy and new, because which woman out there wants to carry around a bag from 2012, right?
And every time, without fail, I'll point them to my list of evergreen classics because somehow 'work bag' and 'trendy and new' didn't exactly go together for the longest time. Until today. Ladies, meet Fendi's newFall-Winter 2017 offering, the Runaway.
A: STUDDED BRACELET, SGD770, B: CAN EYE SUNGLASSES, SGD790, C: FLOWERLAND SLIDES,SGD1090, D: MICRO BAGUETTE, SGD2660, E: ABCLICK B CHARM, SGD470, F: STUDDED STRAP YOU, SGD1570, G: STUDDED KEY CASE POUCH, SGD470 | IMAGE: @WALNUTCRUST FOR BAGAHOLICBOY
For starters, they are roomy. Available in 2 sizes (the Small and the regular), their trapezoid-shaped bodies are ample enough for work and then some. Measuring 29 cm by 22 cm for the Small and 38 cm by 30 cm for the regular, trust me when I say that they can hold lots. Made out of leather but still extremely lightweight (yes, I made sure to check on that as well), you'll have no problems going a full day with the small one, whilst the regular one is good for that extra pair of flats or a smaller handbag nestled snugly amongst your other work essentials if you're planning to head out after work.
A: BLACK FLOWER STRAP YOU, SGD1570, B: FAITH CLUTCH, SGD1650, C: WOOL SCARF WITH MINK, POA, D: MINI BY THE WAY, SGD1990, E: EYELINE SUNGLASSES, SGD565, F: SELLERIA WALLET, SGD720, G: FRUITS CHARM, SGD1020 | IMAGE: @WALNUTCRUST FOR BAGAHOLICBOY
Available in 6 'safe for work' colours like Black, Blue, Brown and Pink, just to name a few, the bag also sensibly comes with two different straps. A shorter one that's detailed with Fendi's all-new round logo (that's the trendy bit ticked for you), as well as a longer one for wearing it over the shoulder.
The best part? Prices for both sizes are reasonable as well, with the one inSmall priced at SGD2890 and the regular retailing for just SGD3280. In other words, check, check, and check, the Runaway is going to be as good as it gets if you're looking for a work bag that's affordable, roomy and trendy.
And if you're still on the fence, take a look at the beautifully prepared illustrations (shown above) that show you what will fit into the Runawayon any given work day (yes, it has been tried and tested), and then head down to Fendi boutiques at Marina Bay Sands or Ngee Ann City and try them out for yourself. Because if you don't fall in love and run away with this bag, I don't know what will.
comnum(0) tbcount(0) tbcount(24)
Categories:
Other Brands
Discover the full list of models walking the 2017 Victoria's Secret Fashion Show
The 2017 Victoria's Secret Fashion Show has yet to reveal its official air date, but the list models walking the show already seems to be air tight. The internet is already buzzing thanks to various models confirming their spots on Instagram. But if you want to discover the full roster of over fifty models, look no further. 14 Angels including Adriana Lima,Alessandra Ambrosio, Taylor Hill and Jasmine Tookes are already confirmed. The location is rumored to be in Shanghai after last year's Parisian setting.
Social media stars Bella and Gigi Hadid will make a return to the Victoria's Secret runway. Notable newcomers this year include Vanessa Moody, Frida Aasen, Gizele Oliviera andGrace Bol. But to see the full model list, take a look below.
Adriana Lima and Elsa Hosk at the 2016 Victoria's Secret Fashion Show Finale
ANGELS
1. Adriana Lima
2. Alessandra Ambrosio
3. Behati Prinsloo
4. Candice Swanepoel
5. Elsa Hosk
6. Lily Aldridge
7. Jasmine Tookes
8. Martha Hunt
9. Josephine Skriver
10. Romee Strijd
11. Stella Maxwell
12. Taylor Hill
13. Sara Sampaio
14. Lais Ribeiro
PINK SPOKESMODELS
15. Grace Elizabeth
16. Zuri Tibby
Liu Wen at the 2016 Victoria's Secret Fashion Show
17. Sui He
18. Barbara Fialho
19. Megan Williams
20. Maria Borges
21. Shu Pei
22. Georgia Fowler
23. Herieth Paul
24. Sanne Vloet
25. Leomie Anderson
26. Bruna Lirio
27. Kate Grigorieva
28. Daniela Braga
29. Blanca Padilla
30. Maggie Lane
31. Devon Windsor
32. Lameka Fox
33. Irina Sharipova
34. Jourdana Elizabeth
35. Liu Wen
36. Leida Nda
37. Cindy Bruna
38. Dilone
39. Kelly Gale
40. Alanna Harrington
41. Xio Wen
42. Ming Xi
43. Xie Xen
44. Bella Hadid
45. Gigi Hadid
46. Karlie Kloss
Gizele Oliveira for Victoria's Secret
NEWCOMERS
47. Samille Bermanelli
48. Roosmarijn de Kok
49. Daria Khlystun
50. Estelle Chen
51. Mayowa Nicholas
52. Julia Belyakova
53. Alexina Graham
54. Grace Bol
55. Aiden Curris
56. Gizele Oliveira
57. Alecia Moreais
58. Amilna Estevao
59. Nadine Leopold
60. Victoria Lee
61. Vanessa Moody
62. Frida Aasen
Categories

New Posts

Hot Posts

Tag Cloud